Demelza Wrigley is an Associate Solicitor who is experienced in all aspects of family law. She won the 'Family Law Award' at the Yorkshire Legal Awards [2017] and has a reputation for tackling complex cases, often involving financial settlements, international issues and same-sex relationships.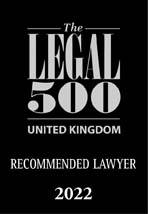 Demelza is an award-winning family lawyer who deals with all aspects of separation and divorce and its implications, including finances, children issues, and proceedings, injunctions and domestic abuse and disputes between unmarried couples. She can also advise on and draft pre-marital agreements.
She is collaboratively trained, an accredited member of Resolution, a national body which recognises specialist knowledge and skills in areas of family law, and is accredited in children matters domestic abuse.
Demelza studied at Sheffield Hallam University and The College of Law (York) and qualified as a solicitor in 2003, she became an Associate at Bell & Buxton in 2015.
In 2017, Demelza won the 'Family Law Award' at the Yorkshire Legal Awards.
Demelza has a diverse caseload in the family department and advises on cases involving same sex relationships, LGBT issues, international issues and complex financial cases involving company shares, interveners and multiple properties.
Demelza specialises in:
Divorce and separation;
Family issues;
Children - including child-centred mediation;
Financial settlements;
Unmarried couples;
Domestic Abuse;
Pre-marital agreements;
Matters arising from Islamic weddings;
Issues affecting same-sex couples;
LGBT Issues;
Adult and child change of name.
Demelza represents clients from across the UK, including international and non-domiciled clients too and is listed as one of the top 3 family lawyers in Sheffield.
Alongside her career, Demelza has 3 small children and is a dedicated fundraiser for the Children's Heart Surgery Foundation.